CELEBRATION OF DOUBLE JUBILEE OF WHO'S THAT SINGING OVER THERE BALLET – TEN YEARS SINCE THE PREMIERE AND 150TH PERFORMANCE
23 December 2014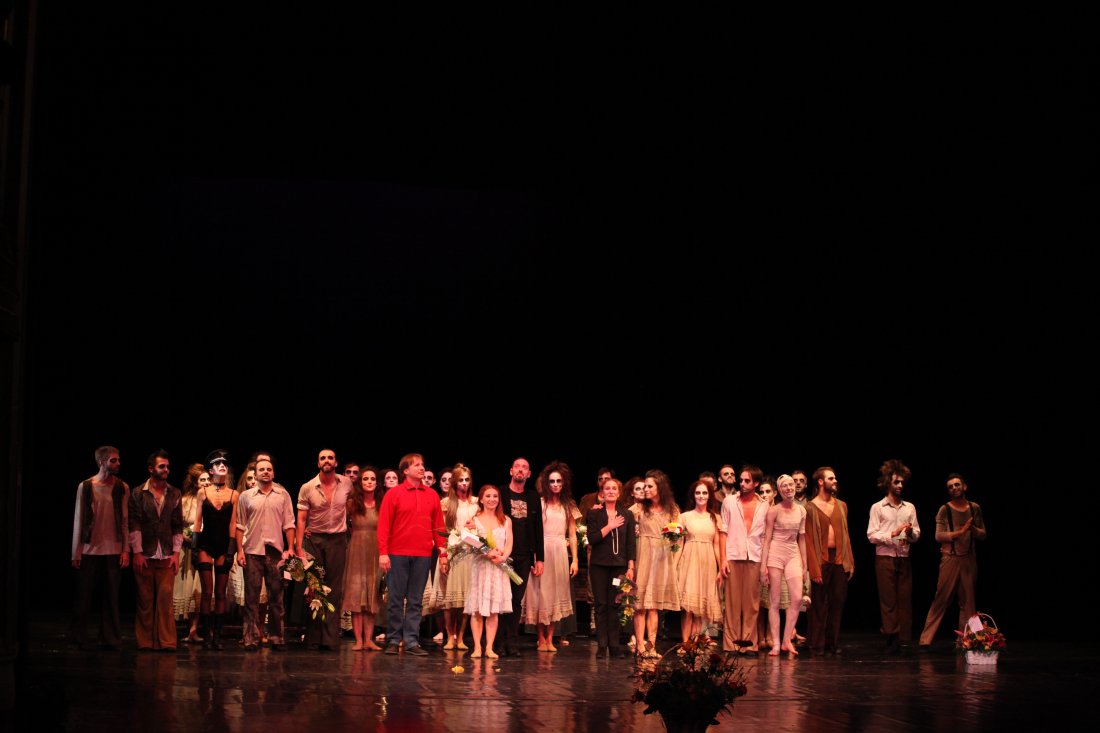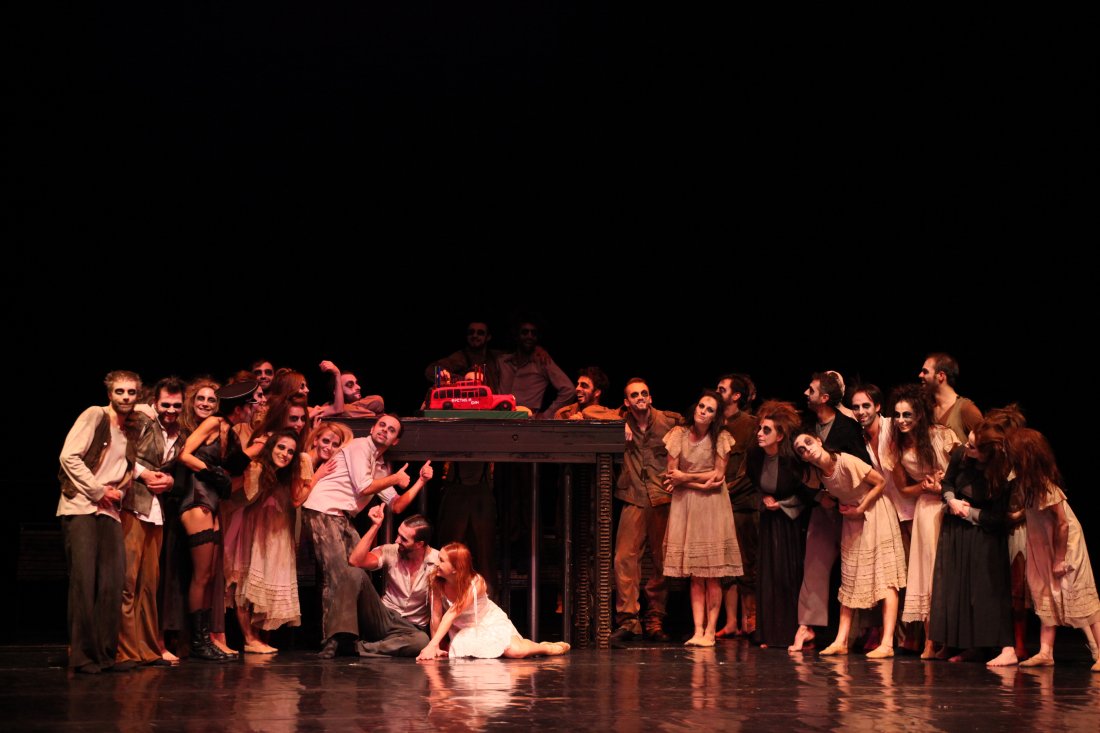 Performance of Who's That Singing over There ballet took place on Tuesday, 23rd December, on the Main Stage. On the occasion, the production celebrated its 150th performance and 10th anniversary since the premiere.
The production's libretto was done based on the script of Dušan Kovačević's cult film by the same name, Voki Kostić wrote the music, Staša Zurovac choreographed and directed the production, which has thrilled the public from the very beginning.
Namely, the public was not able to accept the fact that someone "dared" produce a ballet based on the anthology film from 1981, especially since it has been so popular that the lines from the film made it into everyday speech. However, at the premiere, 22nd December 2004, all doubts disappeared. Ballet lovers have accepted the production with enthusiasm and many people, who never used to watch ballet performances before, have appreciated it as well.
The cast, in which there are no leading and supporting roles, superb music that makes the production so special, excellent choreography and stage directing, representing our temperament, are just some of details which have given the ballet Who's That Singing over There its cult status.
Owing to its universal values, the production became appreciated and loved by many visitors on numerous tours throughout the world.
M.B.