The several-minute standing ovations at "Seven Deadly Sins" ballet premiere, choreography by Igor Pastor, with Milan Rus in the leading role
9 February 2021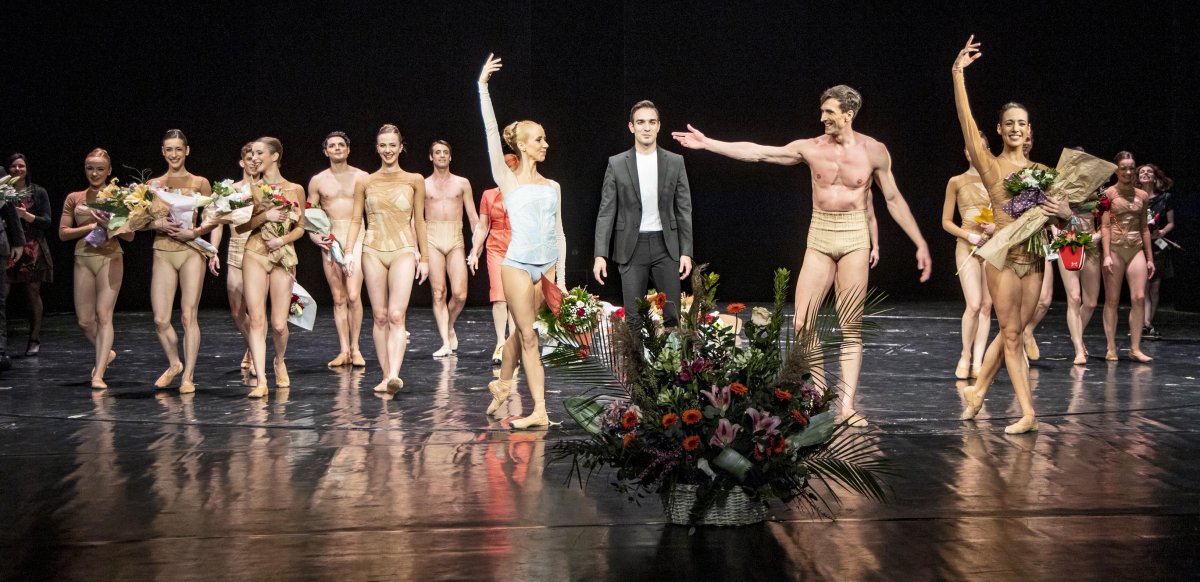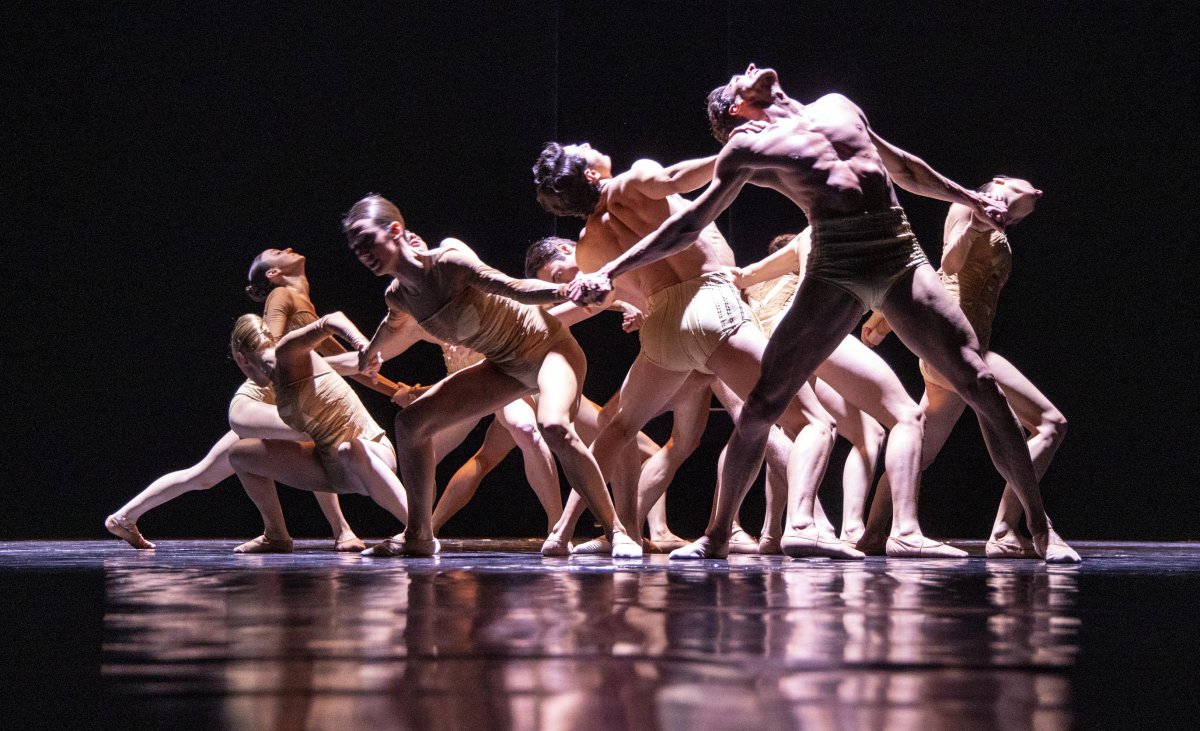 The modern ballet "Seven Deadly Sins" based on the libretto and choreographed by Igor Pastor premiered on February 9 on the Main Stage, within the project "Programme – Young Choreographers".
The main role i.e., the character of the Modern Businessman was played by Milan Rus and soloist roles were played by Bojana Žegarac Knežević, Tijana Šebez, Jovica Begojev, Nikola Bjanko and Samuel Gest.
The ensemble members were also Milena Ogrizović, Maja Stojakov, Mina Radoja, Ljiljana Velimirov, Olja Đukić, Christopher Vasquez, Natalija Aksentijević, Sonja Milovanov and Antonio Bibo.
After not-an-hour-long but very inspired dance, the ecstatic audience rewarded the entire creative team with several-minute standing ovations.
The ballet was performed within the project "Programme – Young Choreographers" launched by the Belgrade National Theatre Ballet management with the purpose of providing an opportunity to and making room for young, creative ballet performers.
The ballet soloist, Igor Pastor, found inspiration for his choreographic debut during the lockdown imposed by corona virus pandemic.
His starting point in the work on this play was the fact that a man, in this contemporary fast-paced world imposed upon us, often neglects true values because of his ambitions and unconsciously loses his pure side and enters the darkness of human sin.
"On this path one may reach the light of deliverance of that sin or may forever stay trapped in the darkness. During the lockdown I realised how the fast-paced life and our ambitions make us forget all about true values: health, being a good person, respect, family, love, friendship…That is where my inspiration for this work came from", said Pastor, a long-time soloist of the Belgrade National Theatre Ballet.
Ballet scores were composed by Miroslav Bako, Jasna Saramandić is the stage designer, Katarina Grčić is the costume designer and assistant choreographer is Marija Bajčetić.
The programmes at the National Theatre, with the limited number of seats for the audience, are held in compliance with all protection measures prescribed by the Crisis Team regarding the Covid virus pandemic.