"Michelangelo", the ballet choreographed and directed by the Slovakian author, Mário Radačovský, with Dejan Kolarov in the lead role, premiered with huge success
20 May 2021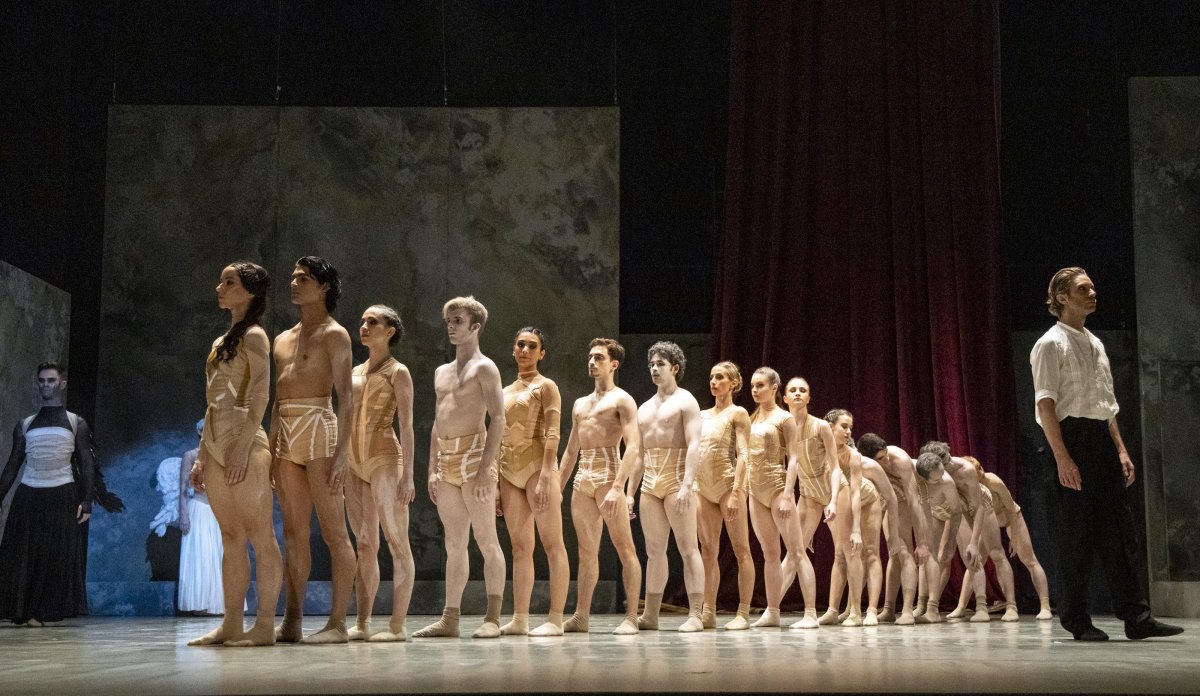 "Michelangelo", the ballet choreographed and directed by the Slovakian author Mário Radačovský, who combined classical music and neoclassical style of movement in a story about the life and work of this great Renaissance artist, with Dejan Kolarov playing the leading role, premiered on the Main Stage on May 20th with huge success.

Radačovský, who was the student of the famous Jiří Kylián while dancing for the Netherlands Dance Theatre in 1990s, thinks that Michelangelo is a fantastic universal theme and with this ballet he wanted all those who do not know much about Michelangelo to get to know him for who this magnificent artist really was and to come to love him.

On the other hand, for the audience more familiar with his life and work, he tried to "shed light on certain moments" that inspired him to create the works such as Pieta, David or the frescoes on the Sistine Chapel, "the greatest achievement of human art".
The entire performance was accompanied by a strong, moving, emotional music component consisting of famous compositions of Renaissance authors, and also Bach, Vivaldi, Handel…
The modernity of the ballet was reflected in contemporary styled stage design, so thanks to the combination of neoclassical choreography and classical music, there was a certain contrast on the stage that the audience at the opening night enjoyed very much and they were eager to show their delight by rewarding the artists with a big, sincere and frenetic applause that echoed for a long time and by exclaiming "Bravo!"
The strongest message of this ballet is the perception of Michelangelo as a man who, although being a solitary man for most of his life, yet he left such an enormous legacy.
The National Theatre ballet ensemble participated in the performance with the following ballet soloists playing the main roles, besides Kolarov: Ivana Savić Jaćić (Mother), Nikola Bjanko (Lover), Dejana Zlatanovski (Friend), Olga Olćan (White angel) and Miloš Živanović (Michelangelo's father).
In charge of the stage and lighting design was our guest from Slovakia, Marek Holly, and costumes were designed by Katarina Grčić Nikolić.
The first reprise performance shall be held on Tuesday, June 1.