The Exhibition about Vladimir Logunov Opened at the National Theatre Museum
31 October 2022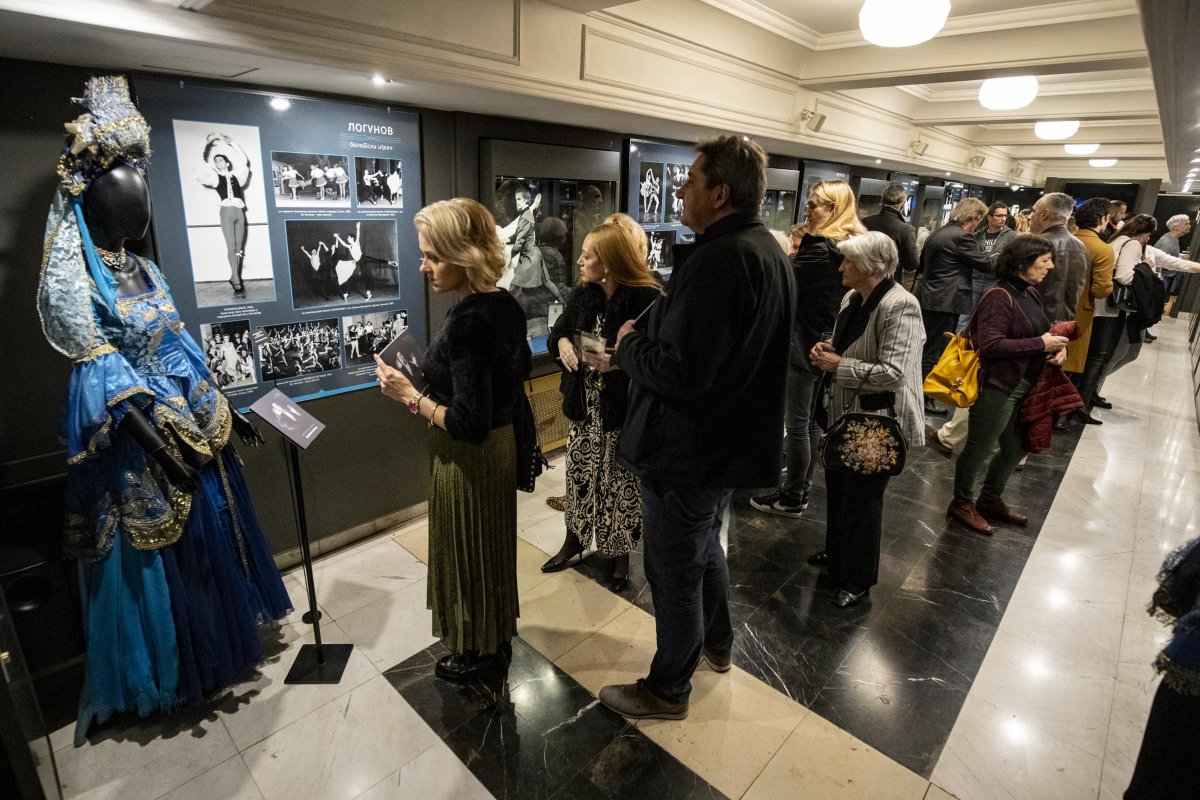 The exhibition "Challenge of the Ballet Triptych - Vladimir Logunov, Ballet Dancer, Master and Choreographer", by Milena Jauković, opened on October 31 at the National Theatre Museum.
At the exhibition opening, besides Mr. Logunov and the author, Museum Director Dragan Stevović, ballet mistress and former ballerina Marija Janković, musicologist Aleksandra Paladin and National Theatre Ballet soloist Maja Varićak Antić also addressed the audience.
As a predominantly character artist considering his dancing profile, Logunov impressively interpreted the roles of the classical and neoclassical ballet repertoire on the Belgrade stage - Count Rothbart (Swan Lake), Hilarion the Forester (Giselle), Karenin (Anna Karenina), a quadruple role in The Tales of Hoffmann, Coppelius (Coppelia)...
As a former student of the famous Russian ballet mistress Nina Kirsanova, he was familiar with the principles of studious Russian pedagogy, which made it easier for him to acquire knowledge from this domain, which he will generously pass on from 1986, as a duet dance professor at the "Lujo Davičo" Primary and Secondary Ballet School.
The choreographic opus of Vladimir Logunov includes his work in numerous theatres throughout the former Yugoslavia, but also abroad.
Among numerous awards and recognitions, we will single out the Lifetime Achievement Award and the "Dimitrije Parlić" Award presented by the Association of Ballet Artists of Serbia, the Seal (2016) and the Plaque (2018) of the National Theatre in Belgrade, and he is the first ballet artist to receive the Gold Medal for Merit from the President of the Republic of Serbia in 2021.
The exhibition will be open until mid-December.