Conductor Aleksandar Kojić, Mezzo-Soprano Jelena Končar and Soprano Sonja Šarić Appeared as Guest Performers in Bellini's "Norma"
6 February 2022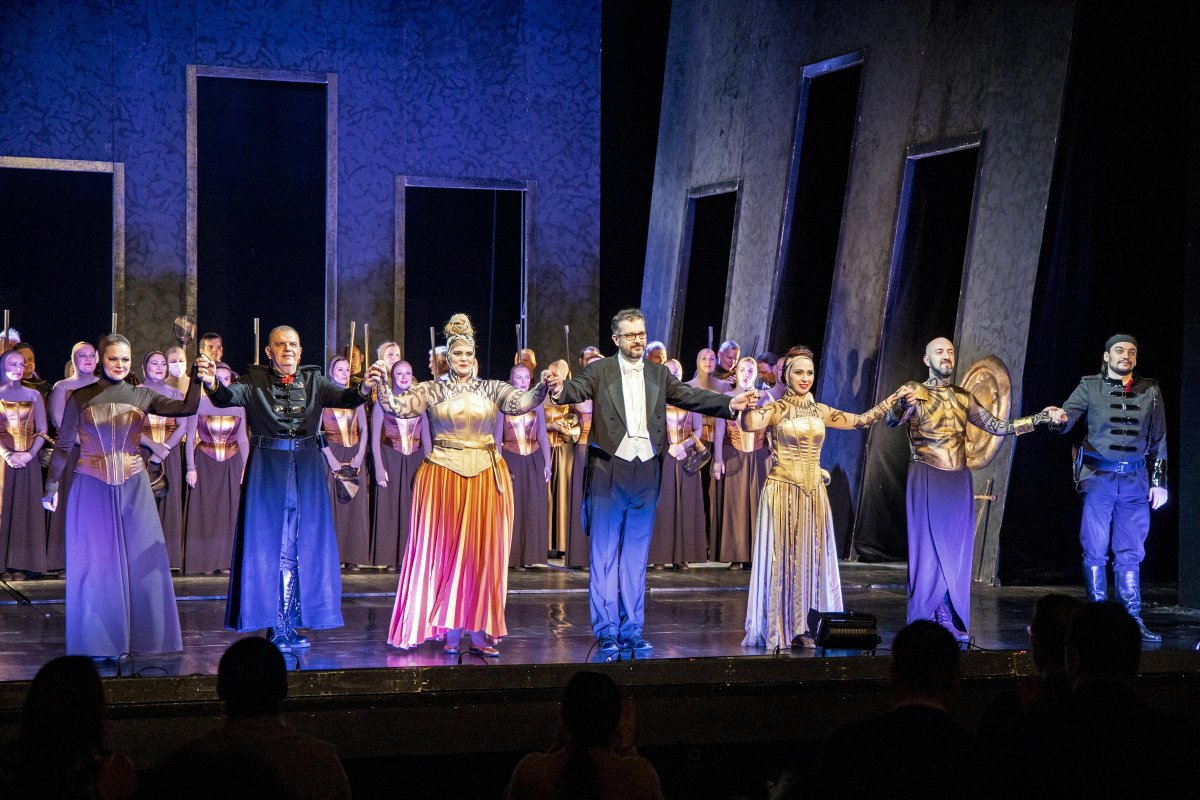 On February 6 on the Main Stage conductor Aleksandar Kojić, mezzo-soprano Jelena Končar (Adalgisa) and soprano Sonja Šarić in the title role were guest performers in Vincenzo Bellini's opera "Norma".
This award-winning artist, who is pursuing a successful career on opera and concert stages across Europe, had a double debut – this was the first time she sang at the National Theatre in Belgrade and, at the same time, it was her debut as Norma, the high priestess.
In this opera, the production and scenography of which is the work of the celebrated Italian director and artist of world reputation and career, Giancarlo del Monaco, the roles were played by Janko Sinadinović (Pollione), Dragoljub Bajić (Oroveso), Ivana Živadinović (Clotilde) and Slobodan Živković (Flavio).
The Orchestra and Choir of the Opera of the National Theatre in Belgrade participated in the play.
The concertmaster was Vesna Janssens, and the head of the Choir was Djordje Stanković.
The costumes were designed by Stella del Monaco and Katarina Grčić Nikolić.
The play premiered on June 10, 2017.
The libretto for this opera was written by Felice Romani, based on the tragic play of the same name by Alexandre Soumet.
"Norma" consists of two acts, each of which has two scenes. It describes the events in Gaul, more precisely, in the holy grove and temple of the god Irminsul, in the first century of the new era, when Gaul was under Roman occupation.
You can read more about the opera "Norma" HERE