International Opera Stars Milijana Nikolić and Rosario La Spina Appeared as Guests in "Il Trovatore"
20 April 2022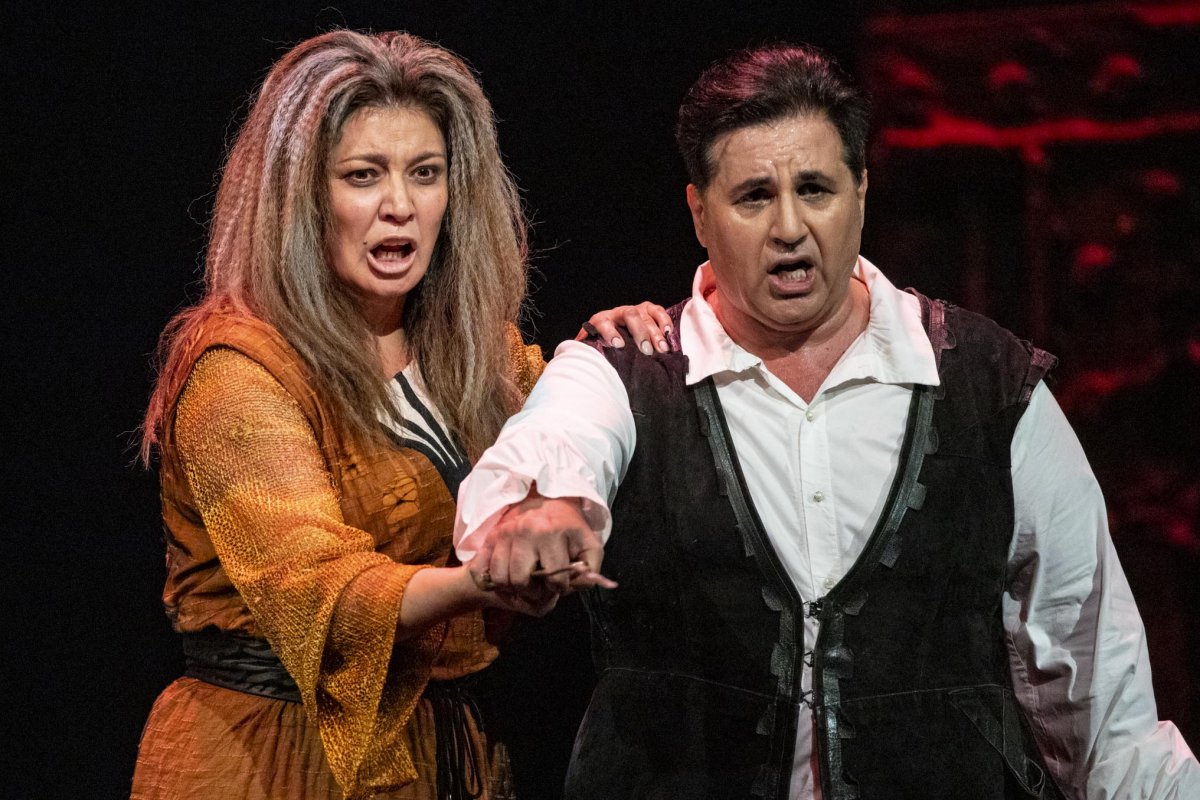 International opera stars who sing in the most prestigious opera houses in the world, Milijana Nikolić and Rosario La Spina, appeared as guests on April 20 in Verdi's "Il Trovatore", which was performed on the Main Stage under the baton of Dejan Savić.
In this four-act opera, Verdi's most popular and most exciting work from his "Latin Trilogy", which also includes "Rigoletto" and "La Traviata", mezzo-soprano Nikolić sang the role of the Gypsy woman, Azucena, and tenor La Spina portrayed the title character, troubadour Manrico. .
Dragutin Matić played the role of Count di Luna, the role of lady-in-waiting Leonora was given to Sanja Kerkez, whereas the role of the captain of the Count's army, Ferrando, was played by Nenad Jakovljević.

Other roles were also played by Tatjana Mitić (Ines), Mihailo Otašević (Ruiz), Siniša Radin (Messenger) and Predrag Gligorić (Old Gypsy).
The Orchestra and Choir of the Opera of the National Theatre in Belgrade participated in the opera.
"Il Trovatore" premiered on November 22, 2001, directed by Ivana Dragutinović Maričić.
Set designer is Aleksandar Zlatović and the costumes were designed by Ljiljana Orlić.
The last time when Milijana Nikolić and Rosario La Spina performed as guests at the National Theatre was on January 25, 2016, when they appeared in Verdi's "Aida".