Exhibition dedicated to prima ballerina and choreographer Lidija Pilipenko (1938-2020), "Creativity in Two Acts", prepared by Milena Jauković opened at the National Theatre Museum
30 March 2021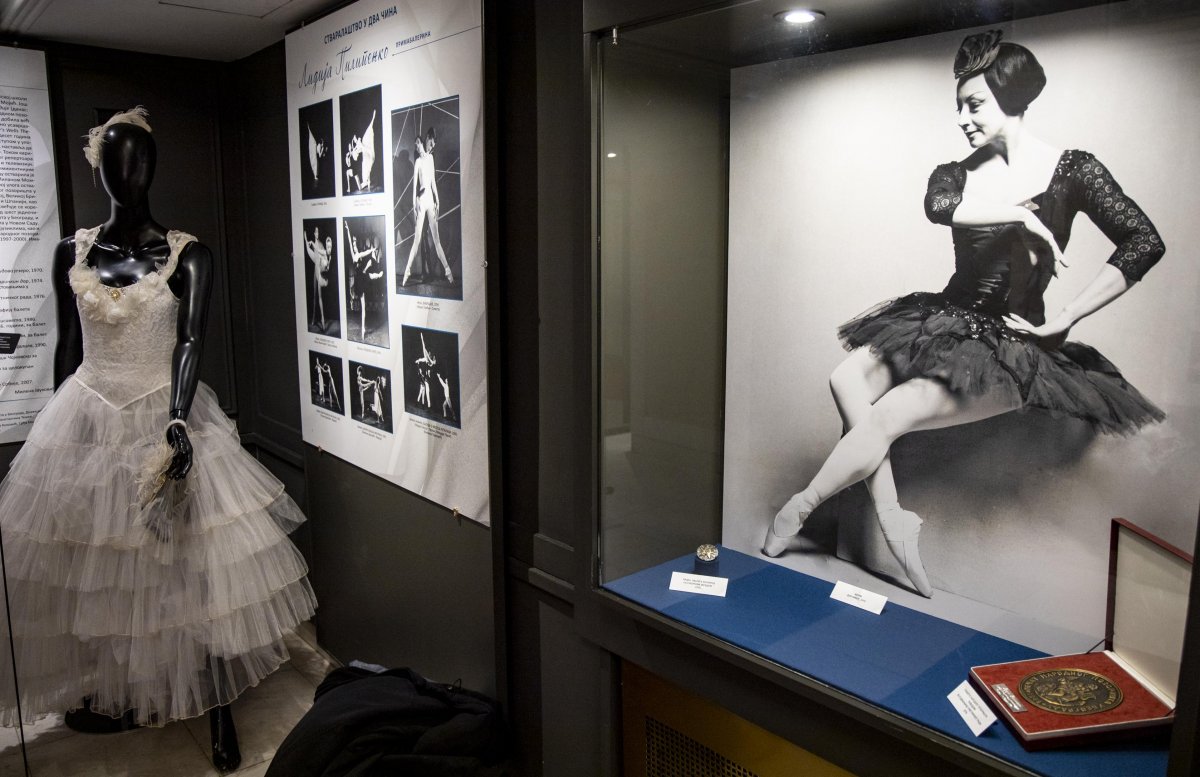 The manager of the National Theatre in Belgrade, Ivana Vujić, addressed the audience first and, among other things, she stressed that Mrs. Pilipenko always completed every given task to the very end and pointed out that this remarkable performer "left an endless field of inspiration and knowledge, above all, knowledge that one can do good, that we can help one another."
"Selflessness of giving, selflessness of enormous work and selflessness of love – what more can you ask from a performer? Many are capable of giving just one of these things. And that is quite enough. Lidija, we are forever grateful for the beauty you brought to the National Theatre, to all of us in any theatre, and to your family that you loved endlessly and for which you fought till the end. Your fight was not in vain. It never will be", said Ivana Vujić.
Later during the opening ceremony, Konstantin Kostjukov, the National Theatre Ballet Manager, Ana Pavlović, principal ballet dancer, and Milena Jauković, the exhibition author, also spoke about the famous performer, and Jauković stressed that it was the first exhibition dedicated to Lidija Pilipenko noting that the exhibition, divided in two segments, dealt with her impressive opus both as a ballet performer and a choreographer.
Jauković also expressed her opinion that with this opus, consisting of over 40 roles played and 16 choreographed ballets, Lidija Pilipenko ranked with the most remarkable ballet performers and the most productive choreographers, taking a prominent position in the history of the Ballet of the National Theatre in Belgrade where her creative work lasted for over 60 years.
Dragan Stevović, the Manager of the National Theatre Museum, said that it was the first virtual tour of this Museum which you can take if you click HERE.
Lidija Pilipenko died on July 3 last year in Belgrade.
She dedicated her entire life to ballet and to the National Theatre where she worked first as a ballerina, and later as a choreographer.
Her devotion to ballet art was extraordinary, sincere, imaginative, with a profound artistic message which is why her ballets shall remain unforgettable and her contribution to this art indelible.
The cremation of Lidija Pilipenko took place on July 8 at the New Cemetery in Belgrade.