Reconstruction of "Giselle" Premiered
4 June 2022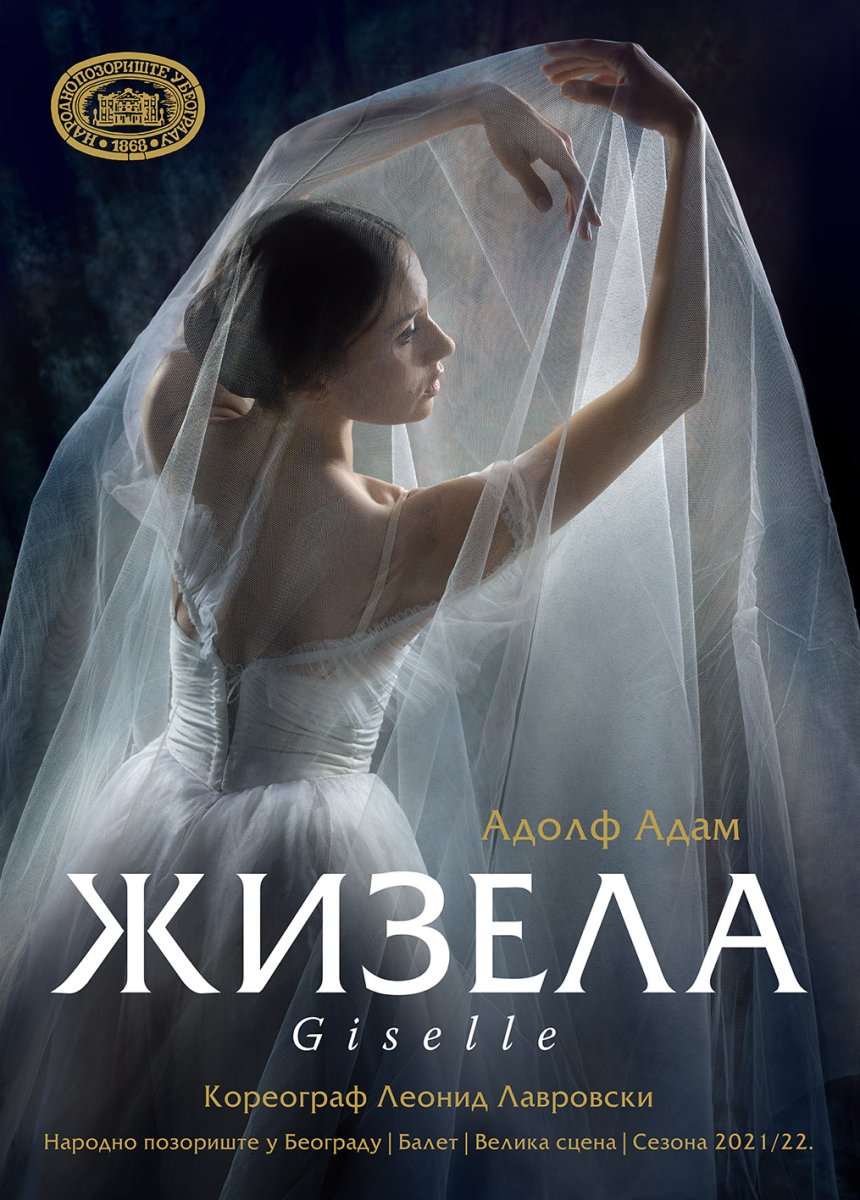 The reconstruction of the famous romantic ballet "Giselle", to the music of Adolphe Adam, choreographed by Leonid Lavrovsky (according to J. Coralli, J. Perrot, M. Petipa; choreographic version executed by Katarina Obradović) premiered on June 4 on the Main Stage.
The main roles were performed by Bojana Žegarac Knežević (Giselle), Jose Iglesias (Albrecht), Margaryta Cheromukhina (Myrtha), Teodora Spasić, Egor Burba (Pas de deux) and Nikola Bianco (Hilarion).
The entire ballet ensemble and the Orchestra of the National Theatre under the baton of conductor Ana Zorana Brajović take part in the production.
The costumes were designed by Božana Jovanović, and the set designer is Boris Maksimović.
The ballet premiered on June 27, 1991.
The next performances are scheduled for June 6 and 13.
On Monday, June 6, the main roles will be played by Tatjana Tatić (Giselle), Jovan Veselinović (Albrecht), Ada Raspor (Myrtha), Margaryta Cheromukhina, Randol Betancourt (Pas de deux) and Raffaele Diligente (Hilarion).
One week later, on June 13, the lead roles will be played by Sofia Matyushenskaya (Giselle), Egor Burba (Albrecht), Milica Jević Drndarević (Myrtha), Ada Raspor, Raffaele Diligente (Pas de deux) and Miloš Živanović (Hilarion).
The répétiteurs of the Ballet are Ana Pavlović Pešić, Bakhram Yuldashev, Tamara Ivanović, Dalija Imanić, Marija Bajčetić, Paša Musić and Marija Vještica.
"Giselle" is a true gem of the white ballet, but also somewhat of a phenomenon because it has been performed on stages around the world since 1841, when it premiered at the Paris Opera.
This ballet is one of the longest-performed on our stage because it has been performed in Belgrade since 1926, when it was first staged and choreographed by Aleksandar Fortunato.
The next premiere was held in 1931, and it was reconstructed in 1939, both choreographed by Nina Kirsanova.
The choreographic version of the famous Russian artist Leonid Lavrovsky, which he staged exclusively for the National Theatre Ballet, has been performed since 1957, and the same version was executed in 1991 by our renowned ballet artist Katarina Obradović and it has been continuously performed ever since.