The Opera by Christoph Willibald Gluck, "Orpheus and Eurydice" Premiered with Great Success
23 June 2021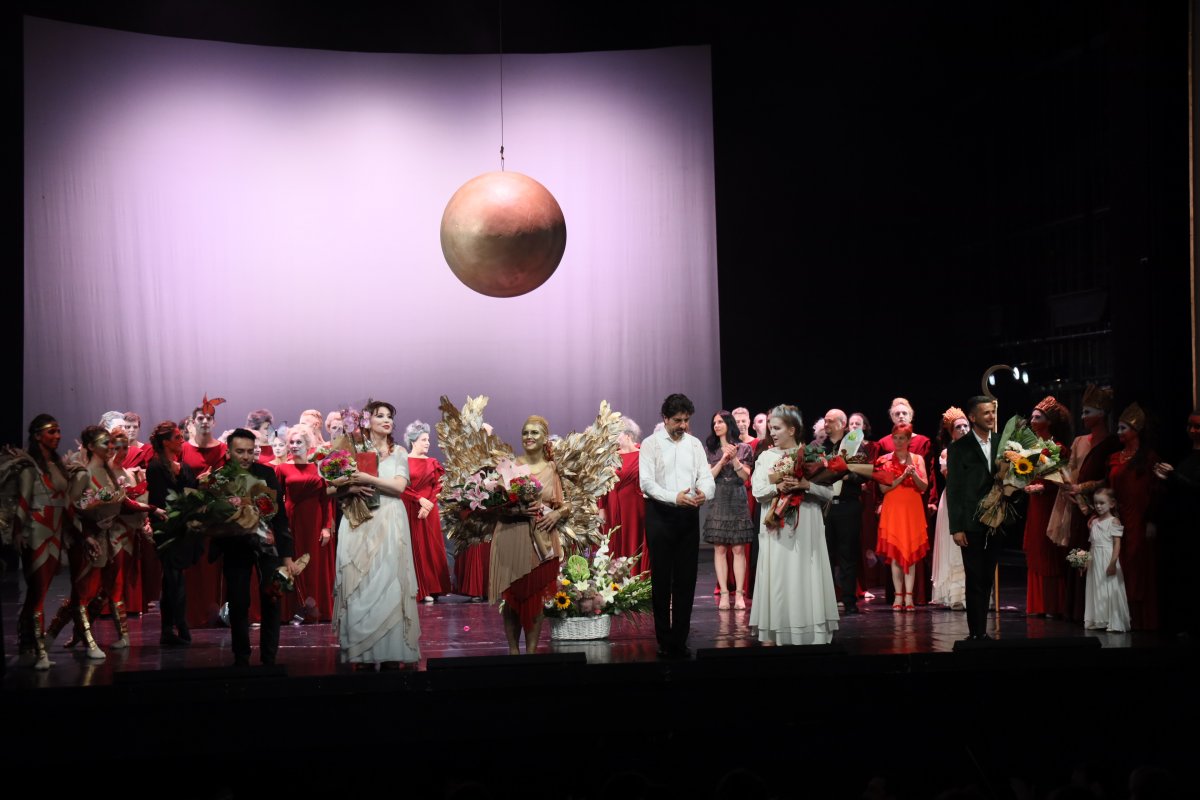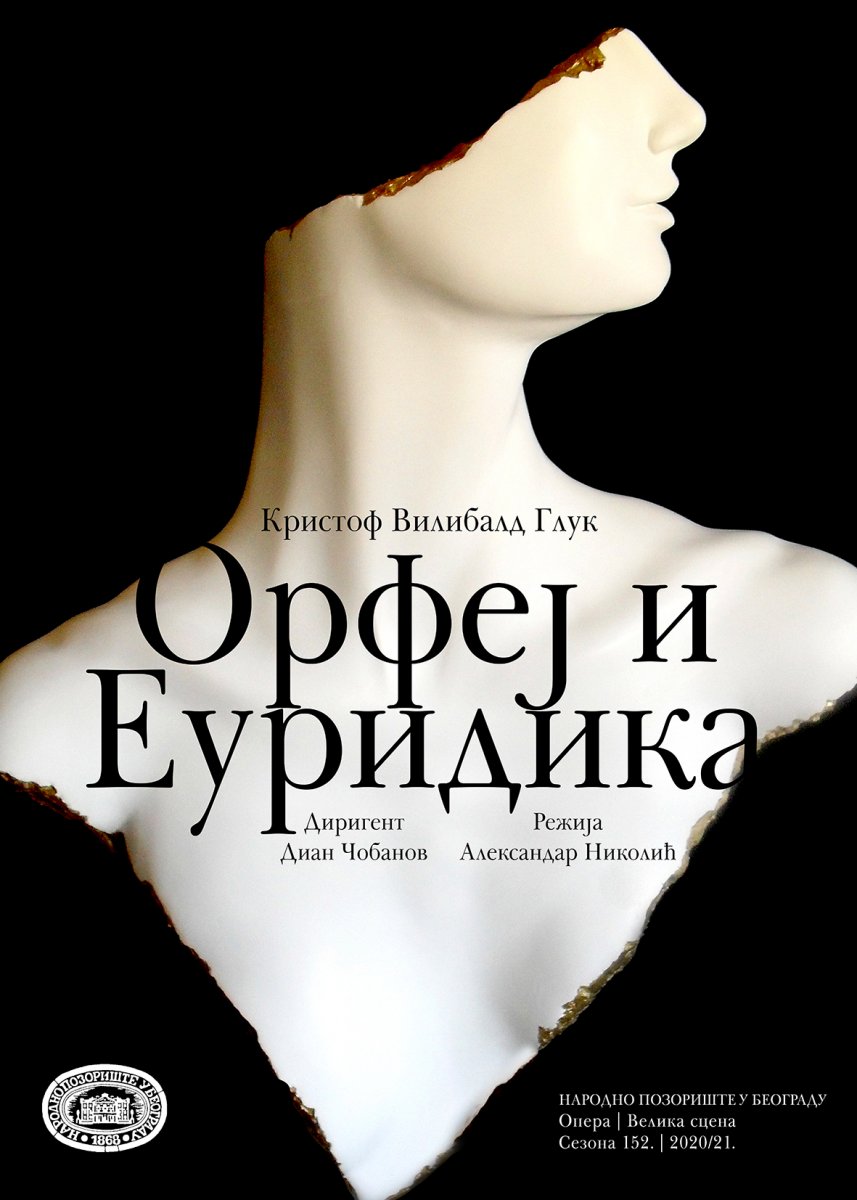 The opera by Christoph Willibald Gluck, "Orpheus and Eurydice", set to the libretto of Ranieri de' Calzabigi, with the guest conductor from Bulgaria Dian Chobanov, directed by Aleksandar Nikolić and choreographed by Aleksandar Ilić, premiered with great success on June 23 on the Main Stage.
The piece was based on the myth of Orpheus and Eurydice, a story about love and loss, and also about how much someone is willing to sacrifice for love. Orpheus proves that we should believe in love and feelings, even when it seems actually impossible because it defies the laws of life and death.
In Nikolić's adaptation Orpheus is a charismatic individual who quite resembles modern men and who refuses to accept and understand natural processes such as life and death, and even succeeds in defeating them. This victory seems as a triumph of human will and inspires optimism at first…
In this three-role chamber opera piece rarely performed here the leading opera singers of the National Theatre Opera appeared – mezzo soprano Aleksandra Angelov (Orpheus) and sopranos Snežana Savičić Sekulić (Eurydice) and Sofija Pižurica (Amore).
The National Theatre choir, orchestra and ballet also participated in the performance.
Thrilled audience rewarded the remarkable cast with several-minute frenetic applause shouting "Bravo!"
Several performers take turns playing the roles of Orpheus, Eurydice and Amore: Ljubica Vraneš/Jana Cvetković (Orpheus), Nevena Bridgen/Isidora Stevanović (Eurydice) and Ivanka Raković Krstonošić/Milica Damjanac/Nevena Djoković (Amore).
Stage design was made by Dunja Kostić and costumes by Katarina Grčić Nikolić.
The first reprise performance shall be on Sunday, June 27.
This is only the second time that this opera masterpiece of classic beauty and elegance has been staged at the National Theatre in Belgrade.
The opera "Orpheus and Eurydice" was performed for the first time at the National Theatre on December 12, 1959 and it was conducted by Oskar Danon, directed and choreographed by Ana Radošević, and the cast included Biserka Cvejić (Orpheus), Dobrila Bogošević (Eurydice) and Sofija Janković (Amore).