TRADITIONAL NEW YEAR'S OPERA GALA CONCERT TAKES PLACE ON THE MAIN STAGE
13 January 2015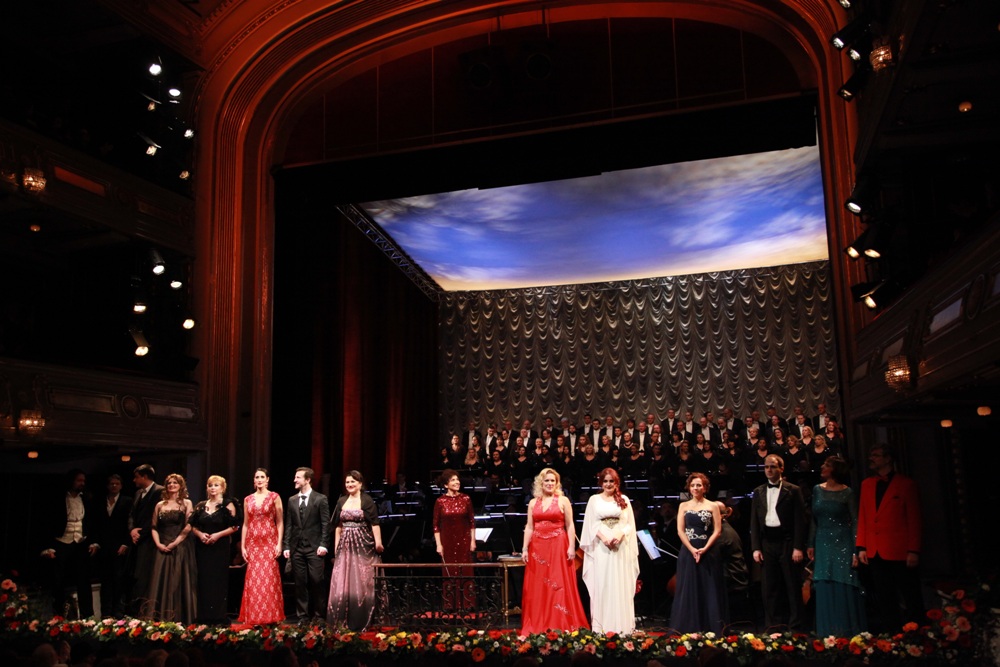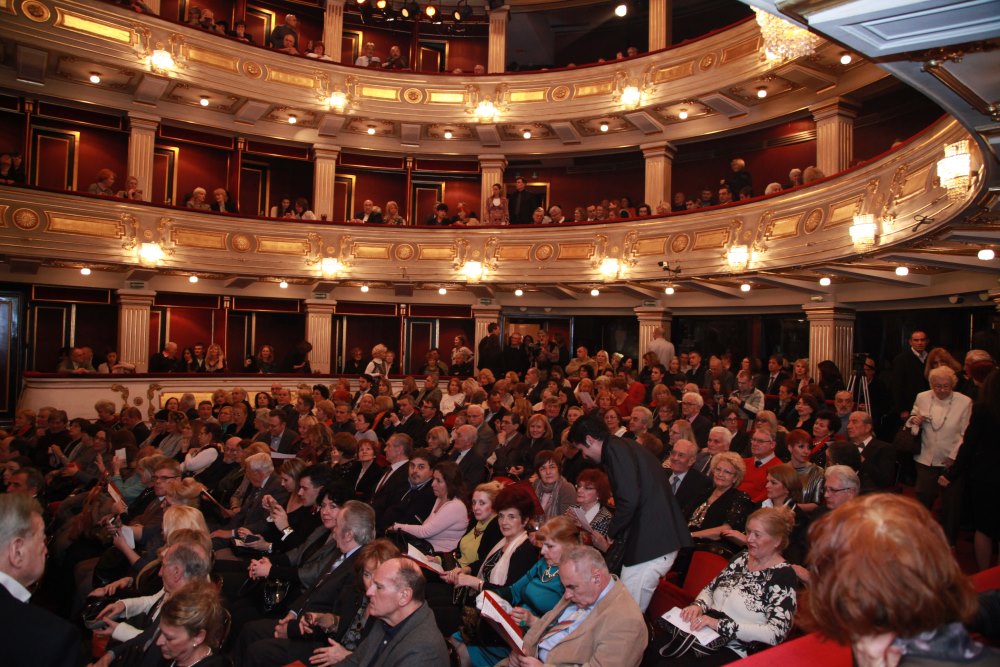 Traditional New Year's Gala Concert by principal artists, soloists, Orchestra and Choir of the Opera of the National Theatre in Belgrade took place on the Main Stage on Tuesday, 13th January.
During the concert programme, the audience enjoyed popular arias, duets, trios, quartets, sextets and choir performances from rich opuses of greatest composers – Gioachino Rossini, Giuseppe Verdi, Georges Bizet, Gaetano Donizetti, Giacomo Puccini, Camille Saint-Saëns, Francesco Cilea, etc.
The repertoire featured themes from the following operas: Semiramide, Samson and Delilah, Don Pasquale, La bohème, Mephisto, Turandot, Macbeth, Aida, Norma, The Merry Widow, Carmen… performed by Gordana Tomić, Sofija Pižurica, Vladimir Andrić, Aleksandra Stamenković Garsija, Ivanka Raković Krstonošić, Nenad Čiča, Vuk Zekić, Dejan Maksimović, Dragoljub Bajić, Nataša Jović Trivić, Dušan Plazinić, Nenad Jakovljević, Ljubica Vraneš, Danilo Stošić, Miodrag D. Jovanović, Sanja Kerkez, Jasmina Trumbetaš Petrović and Ana Rupčić.
The baton was held in succession by Ana Zorana Brajović, Đorđe Pavlović and Zorica Mitev Vojnović.
Nevenka Vidak designed the set.
Since 1995, the New Year's Gala Concert traditionally takes place on 13th January.
M.B.
Click HERE to see photographs