Nušić's Comedy "Power (and Collected Misdoings)" Adapted and Directed by Milan Nešković Premiered on "Raša Plaović" Stage
17 November 2021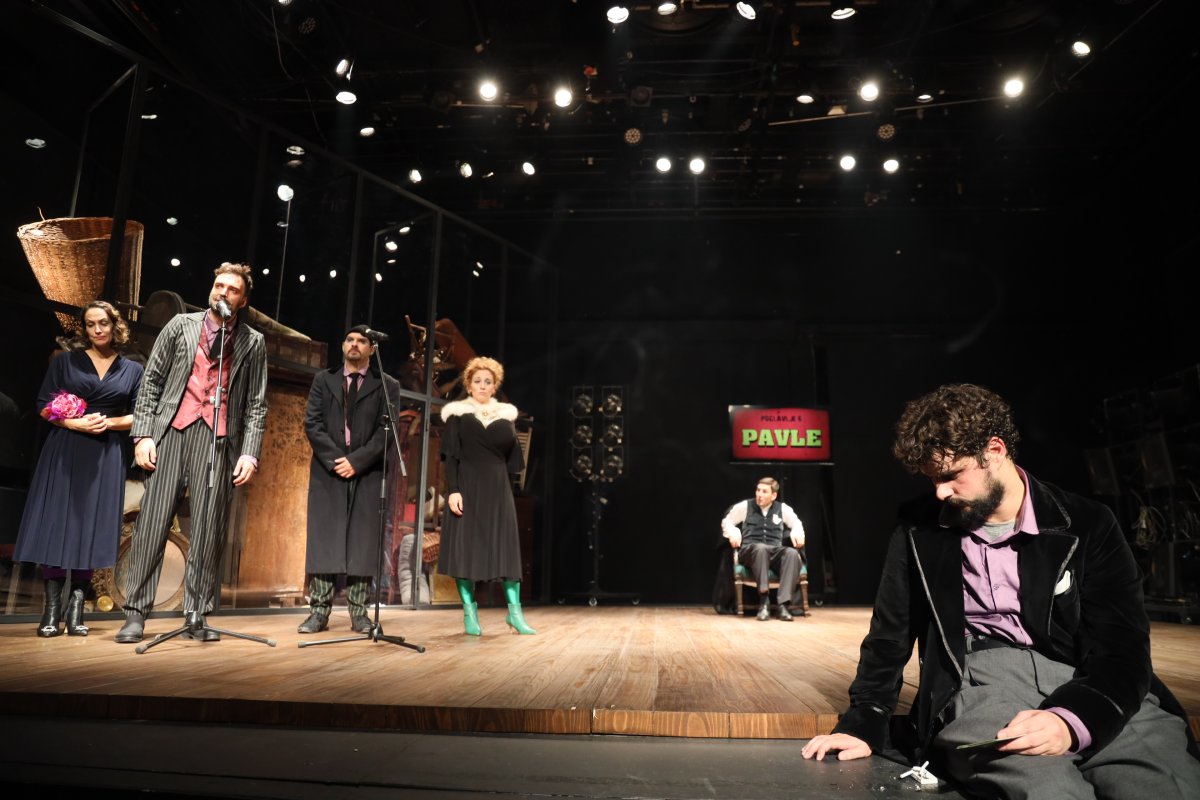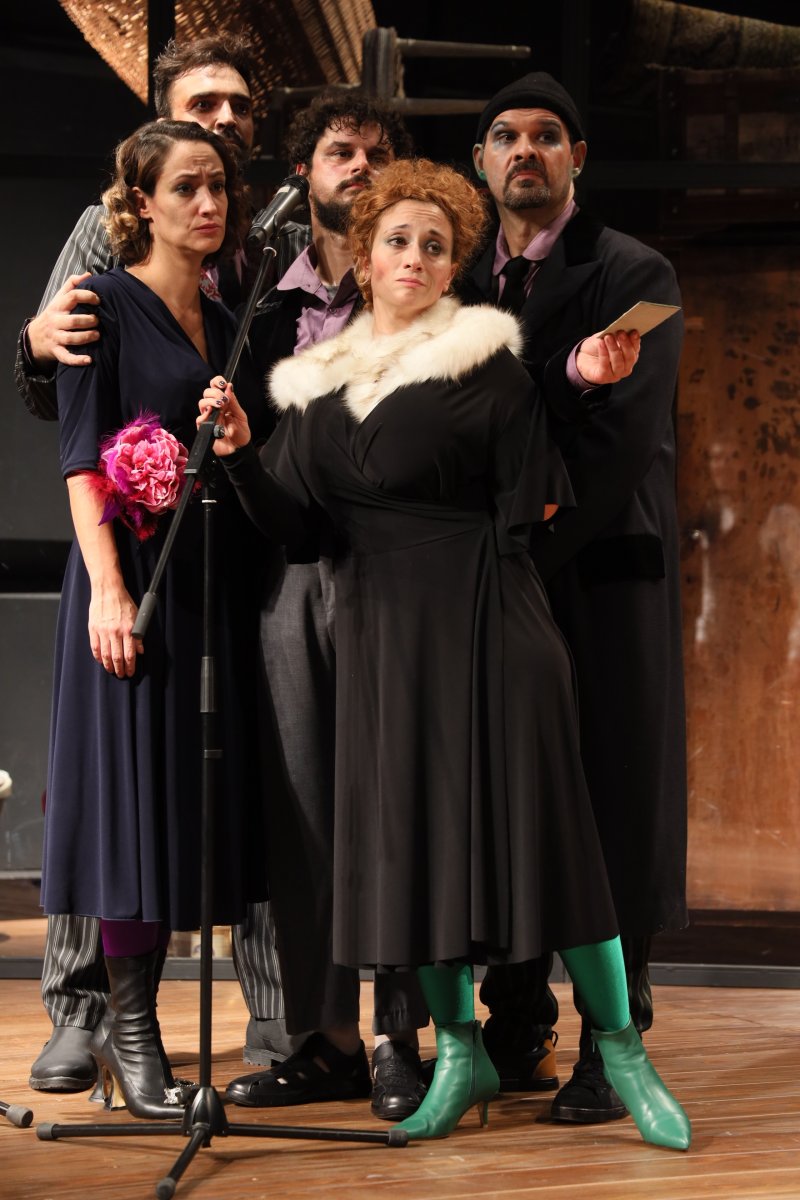 "Power (and Collected Misdoings)", based on the mentioned unfinished play by Branislav Nušić and on the parts of several other of his comedies that belong to the same thematic and motif corpus of people in power, adapted and directed by Milan Nešković, premiered on November 17 on "Raša Plaović" stage.
After exactly 57 years when it was last performed in the National Theatre, Nušić's "Power" returned to the place where it was originally performed on January 26, 1939.
This is the fourth production of this comedy in the National Theatre that the famous Serbian comic playwright started writing in 1937, but he never finished it as he died meanwhile.
In "Power" laughed pretty well at the beasts of careerism, corruption, thievery, profiteering, ambition… wishing to point out general problems in functioning and perception of power in the then state (the plot is set during the rule of the Obrenović dynasty).
The plot focuses on a family who "got lucky" to have a son-in-law elected a minister, which opens Pandora's Box of vehement desires and ambitions; the lesser the merit, the stronger the unquenchable force of personal gain and nepotism.
In this modern production which focuses on a humorous story of human nature and how intoxication with power penetrates every pore of every single man, every family and group, the roles (around thirty of them) are played Aleksandar Srećković (Arsa), Ivan Bosiljčić (Svetozar), Nikola Rakočević (Miloje), Dimitrije Dinić (Pavle), Vanja Ejdus (Mara) and Zorana Bećić Đorđević (Rina).
After two hours of very inspiring performance, the audience gave the actors a round of fervent applause that lasted several minutes.
In his work on the play Nešković was not interested in depicting current political situation, but he rather wanted to show fascination with power and the change it brings in people who are or once were in power, and he was most intrigued by the proximity to power as a social determinant.
"Nušić's "Power" has only two acts but it was planned to have four. I took scenes from other Nušić's plays who deal with this phenomenon, I dared do that, and I played a little by giving lines from various situations to some new characters", the director announced before the opening night, adding that it was his first adaptation and that he was greatly assisted by young dramaturge Tijana Grumić.
Nešković also selected the score and video work in cooperation with "Super Dot" agency, costume designer was Marina Medenica Vukasović, set designer was Andreja Rondović, puppets were made by Marija Tavčar, whereas Ljiljana Mrkić Popović was in charge of the stage speech.