Pierre Corneille's comedy "ILUZIJÆ" directed by Nikola Zavišić premiered on "Raša Plaović" Stage
22 March 2021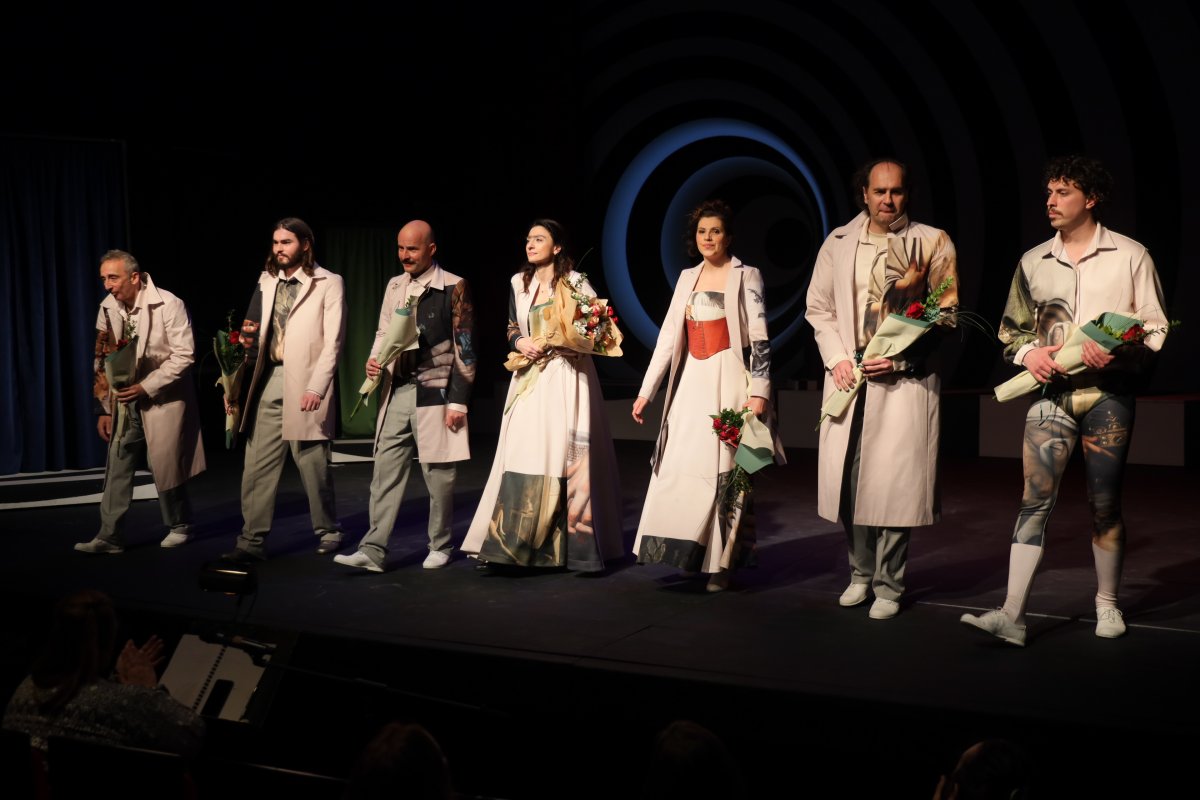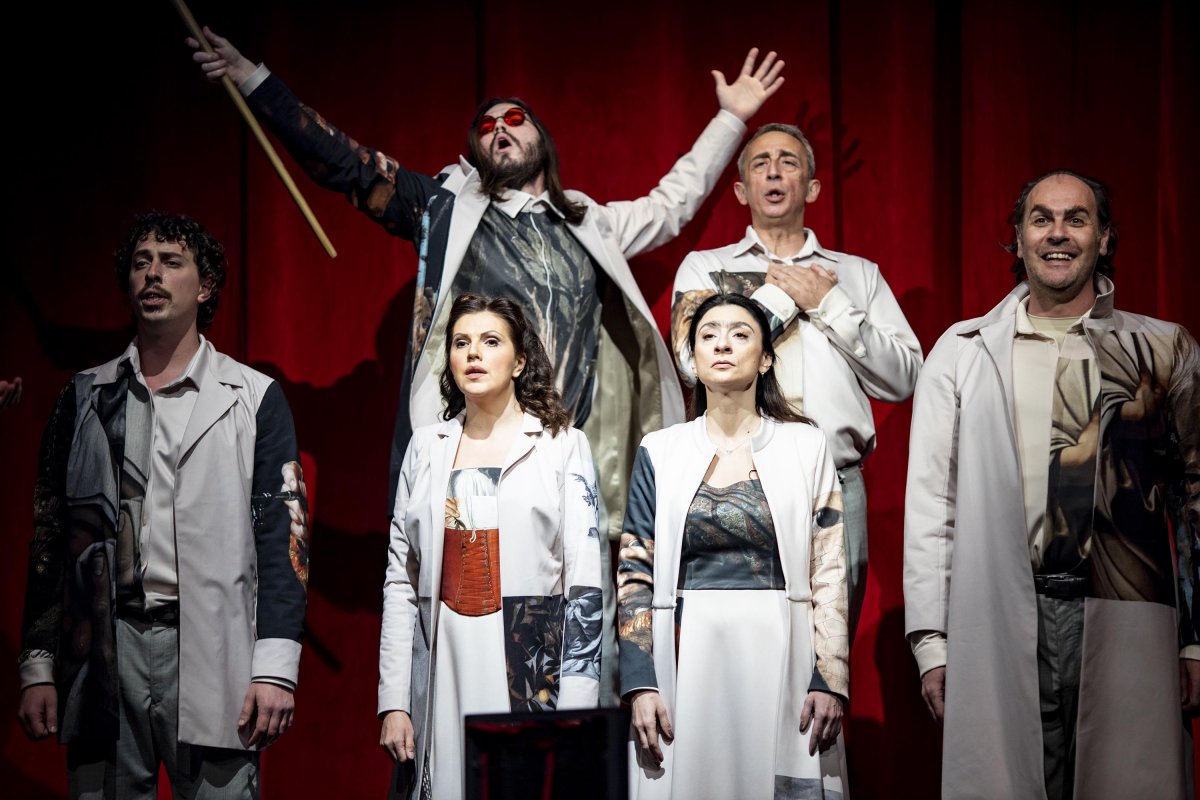 On March 22, the play "ILUZIJÆ" based on Pierre Corneille's comedy and directed by Nikola Zavišić successfully premiered on "Raša Plaović" Stage. It is a new adaptation of the famous French "L'Illusion comique" from the 17th century which brings a multilayer play within a play transposed into the 21st century.
The play has been made as a dress rehearsal of Corneille's play showing a plot in a playing company acting in a play.
The dialogues for the dress rehearsal scenes were added and have a somewhat documentary character, and also an interlude was added, without any text.
"It is very delicate to do Shakespeare and the Alexandrine verse. We wanted to transpose a story about a theatre that Corneille presented long time ago, trying to defend the value and importance of theatre with the citizenry, into the 21st century, into another form of creative challenge which is constantly scrutinized and uncertain when compared to other creative challenges that actors have. We created a parallel dimension of relations and conflicts that has nothing to do with Corneille, but it can be read into Corneille very easily and effortlessly. I believe that anyone who is at least up to date with the artistic scene will clearly react to this and understand what it is all about. Our "ILUZIJÆ", illusion of an illusion, with the help of Corneille and his characters, tries to shift our perception and take us to another dimension in which different rules and rhythms apply, and which is above all open and joyous, playful and ludicrous, witty and quick, and yet with a consistent dose of cheerful melancholy", said Zavišić, a director who, also with huge success, directed the plays "The Importance of Being Earnest" and "The Chooser" at the National Theatre.
The delighted audience, long after the play was over, was still frenetically applauding and cheering while shouting "Bravo!" to the actors led by Nikola Vujović, who played the Director and Clindor, Miloš Đorđević who played the role of the Actor and Matamore, Sena Đorović was the Actress and Isabelle and Anastasia Mandić played the Actress and Lyse.
Other cast members are Zoran Ćosić (Actor, Pridamant and Géronte), Nemanja Stamatović (Actor, Dorante and Adraste) and Bogdan Bogdanović (Actor and Alcandre).
Zavišić, who is the play director, was also in charge of the stage design, light whereas the team of authors also includes Bojana Nikitović and Suna Kažić as costume designers, Anja Đorđević, a composer, and Hristina Mitić, a dramaturge.
The creative team also includes Ljiljana Mrkić Popović (stage speech), Tamara Pjević (stage movement), Nemanja Konstantinović and Milorad Jovanović (producers), Filip D. Mikić (video work), Rastislav Ćopić (assistant director), Jasna Saramandić and Marija Mandić (stage assistant designer), Sanja Ugrinić Mimica (stage manager), Danica Stevanović and Marija Nedeljkov (prompters), Uroš Jovanović (international practice, sound design) and Milica Topalović (producer on practice).
Julija Levai participates in the Artist Residency Programme of the European Theatre Convention (ETC) within ENGAGE programme co-financed by the Creative Europe Programme funds of the European Union.