A spectacular gala opera concert titled "Va, pensiero…" was staged in cooperation with the Austrian Cultural Forum with conductor Wolfgang Scheidt (Vienna) and Bulgarian mezzo soprano Daniela Diakova appearing as guest performers
19 May 2021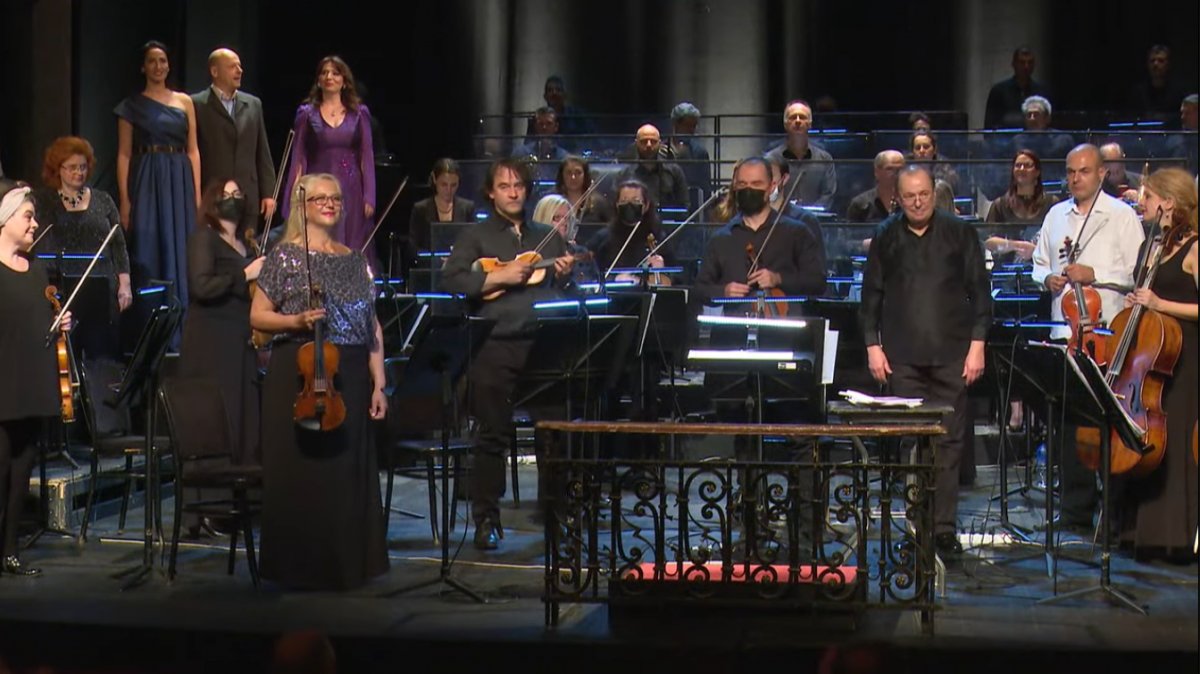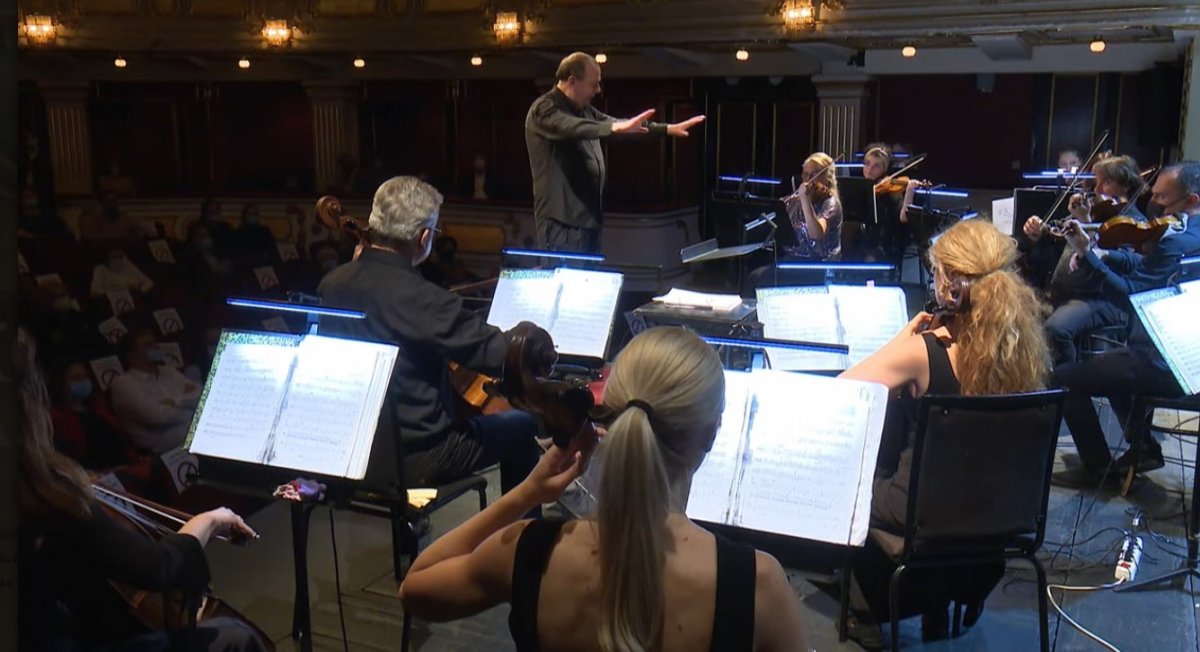 Within the cooperation between the National Theatre in Belgrade and the Austrian Cultural Forum, a spectacular gala opera concert titled "Va, pensiero…" ("Go, thought…") was staged on May 19 at which the soloists, the choir and the orchestra of the National Theatre Opera performed under the guidance of the renowned guest from Vienna, maestro Wolfgang Scheidt (former assistant to Leonard Bernstein and Herbert von Karajan).
During the performance, the delighted Belgrade audience greeted the remarkable and very inspired performers with great applause and at the end of this, unquestionably, supreme music event they gave them several-minute ovations exclaiming "Bravo!"
Mr. Scheidt certainly contributed to the good mood and positive energy that were present all the time during this two-hour spectacle (which was available for live stream viewing on the YouTube channel of the National Theatre of Belgrade and the Austrian Cultural Forum) and who, in addition to his professional and stylistically immaculate directing of the artists of the National Theatre, also selected and prepared a versatile and carefully arranged programme within which overtures, arias, duets, tercets, sextets and choral scores were performed from the operas such as "Nabucco", "La Traviata", "Il Trovatore", "Cavalleria Rusticana", "Don Giovanni", "Cosi fan tutte", "Eugene Onegin", "Tosca", "Rigoletto", "Aida", "Carmen" and "Lucia di Lammermoor".
Miodrag D. Jovanović, Dragutin Matić, Dragoljub Bajić, Dušan Plazinić, Jasmina Trumbetaš Petrović, Snežana Savičić Sekulić, Sofija Pižurica, Ljubica Vraneš, Aleksandar Stamatović, Darko Đorđević, Gavrilo Rabrenović and the guest from Bulgaria – mezzo soprano Daniela Diakova performed as soloists.
The concert was directed by Ivana Dragutinović Maričić, the concert master was Edit Makedonska and choir leader – conductor was Đorđe Stanković.
The programmes at the National Theatre are staged with a limited number of seats and by fully complying with all safety measures imposed by the Crisis Team for combating the COVID-19 pandemic.